Nel marzo 2016 è stata costituita una nuova società per iniziativa di "Consorzio ZAI" (75% di share) e "Quadrante Servizi" (25% di share), per realizzare e stimolare la ricerca e lo sviluppo di tecnologie innovative e di nuovi modelli di processo (e di business) nei settori dei trasporti e della logistica nell'Interporto Quadrante Europa di Verona. ZAILOG Scarl quindi rappresenta oggi l'organismo di riferimento per i progetti di ricerca e sviluppo dell'Interporto Quadrante Europa di Verona.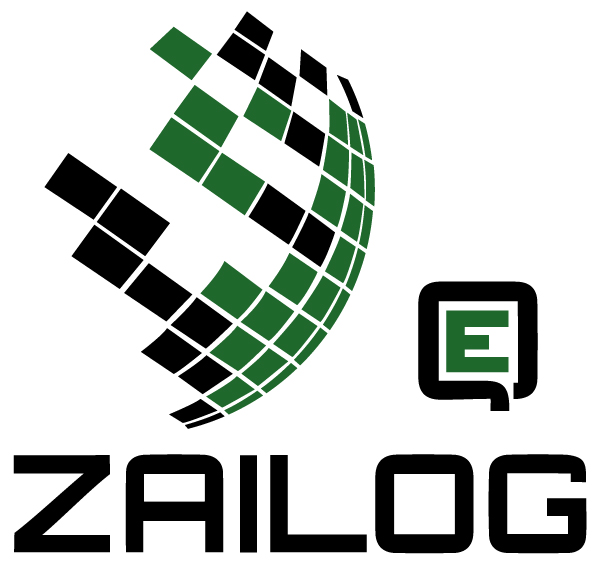 Visita il sito web di Zailog (https://www.zailog.it/)


VENETO INTERMODAL
Cos'è VENETO INTERMODAL - VENETO INTERMODAL è un progetto europeo co-finanziato dal Programma Connecting Europe Facility (CEF), di cui è capofila l'Interporto Quadrante Europa di Verona, che coinvolge tra i partners Regione Veneto, Rete Ferroviaria Italiana e Autorità di Sistema Portuale del Mar Adriatico Settentrionale.
Obiettivo del progetto - Il quadro generale all'interno del quale si svilupperà il progetto è costituito dal Piano dei trasporti della Regione Veneto, con particolare riferimento alla sua parte relativa alle merci e alla logistica. L'azione nel suo complesso mira al potenziamento del cosiddetto "ultimo miglio" di tre infrastrutture regionali di interesse comunitario, Interporti di Verona e Padova e Porto di Venezia, tutti nodi Core della Rete TEN-T, infrastrutture che permettono l'interscambio commerciale con il resto d'Europa e del mondo per le aziende localizzate sul territorio regionale. Il progetto ha un budget complessivo di 4 milioni di euro, co-finanziati al 50 per cento, e si concluderà a fine 2021.
Cosa fa l'Interporto di Verona - L'Interporto Quadrante Europa di Verona progetterà, a livello preliminare ed esecutivo, di concerto con Rete Ferroviaria Italiana, il nuovo terminal 750m adattandolo allo standard comunitario e una serie di interventi di implementazione della rete viabilistica di servizio al nuovo terminal, collegata anche agli interventi dell'Alta Velocità ferroviaria.

CONSORZIO ZAI
ACCREDITAMENTO FORNITORI QUALIFICATI PER SERVIZI DI CONSULENZA SU PROGETTI CON FINANZIAMENTI COMUNITARI
IMIS Call for Expression of Interest


IMIS specifically addresses multimodal hubs to help them matching their actual challenges and innovation needs with EU funded R&I projects' suitable innovative solutions. With this Call for Expression of Interest, up to three multimodal hubs (test cases) will be selected, studied and it will be demonstrated if and how innovation implementation can be speed up. Specifically the multimodal hub owners or operators (selected applicants) will be supported by experts for the following tasks:
innovation needs of selected multimodal hubs will be investigated and analysed,
suitable EU funded R&I projects addressing the needs of the test cases will be identified and potential impacts arising from the application of innovative solutions will be pointed out;
plans to implement the innovative solutions in the selected locations will be developed.
Applications from multimodal hubs will be impartially and objectively evaluated on the basis of the aspects highlighted in the call specifications, such as the level of multimodality of the transport network, the size of the hub and its geographical location in the TEN-T network.
visit their website at (http://www.imis-project.eu/index.php/call-for-expression-of-interest/)
AlpInnoCT
The Alps are a sensitive ecosystem to be protected from pollutant emissions & climate change. Continued growth in freight traffic volume leads to environmental problems. These trends reinforce the need to review existing transport & develop innovative models to protect the Alpine Space (AS) as set out e.g. in the EU White Paper 2011. EUSALP set the aim to strengthen ecological transport & establish more efficient freight transport corridors. But often the efficiency of Combined Transport (CT) is low. Therefore, the project Alpine Innovation for Combined Transport (AlpInnoCT) tackles the main challenge to raise CT efficiency & productivity. The application of production industry knowhow (which is ideal to improve processes) in CT is a new approach which includes an analysis of existing strategies, policies & processes focusing on CT, thus, AlpInnoCT contributes to a sustainable system with an easier access to CT & fosters the utilization of this low-carbon transport method. The approach leads to following outputs:
1. Description of the state of the art of the European transport system with focus on CT
2. Recommendations for an ideal CT-model concept by transfer of production industry knowhow
3. Guideline for the integration of innovative intermodal approaches into daily CT business
4. Alpine wide dialogue platform as information exchange involving economy, political authorities and civil society
5. Toolbox of Action (Handbook)
Logistics service providers will benefit from improved processes & an easier CT access. Wagon & semitrailer producers obtain insights into CT innovations. NGOs & institutions get a dialogue platform to state their interests and awareness about CT innovations. Politicians & decision makers will be better prepared to set the future CT framework with regards to environment. As transport happens in an AS network, the project contents are developed in a unique transnational public-private partnership.
ERDF co-financing: € 2.548.531,13
ERDF project partners contribution: € 449.740,80
Non-ERDF project partners contribution: € 90.000,00
Total project budget: € 3.088.271,93
ERDF: European Regional Development Fund (ERDF); fund allocated by the European Union
TalkNET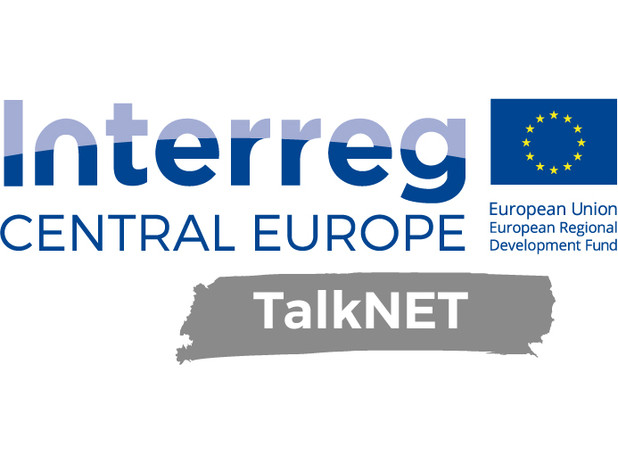 TalkNET (Transport and Logistics Stakeholders Network) punta a incrementare e promuovere il coordinamento tra gli stakeholder della catena logistica del trasporto merci nel centro Europa, per rendere più efficienti ed eco-compatibili i nodi logistici (porti ed interporti) e supportare l'implementazione di nuovi servizi e piccole infrastrutture. Due i principali campi di azione individuati: ottimizzazione multimodale (connessioni di ultimo miglio, gestione dei nodi, miglioramento e attivazione di servizi) e soluzioni di ECO-innovazione (carburanti alternativi e soluzioni di efficientamento energetico). L'Autorità di Sistema Portuale del Mare Adriatico Settentrionale è capofila del progetto, cui aderiscono altri 14 partner.
Il Porto di Venezia si occuperà di realizzare analisi e studi di fattibilità per il potenziamento dei servizi esistenti e la creazione di nuovi servizi per i collegamenti portuali con i mercati dell'Europa centrale, la rimozione dei colli di bottiglia per la capacità operativa del nodo e soluzioni di efficientamento energetico. Inoltre, saranno implementate azioni pilota volte a ottimizzare i sistemi di controllo per la circolazione ferroviaria e le operazioni della manovra ferroviaria in porto, al fine di sviluppare l'interoperabilità e l'integrazione con i corridoi ferroviari merci.
Visita il sito web del progetto (http://www.interreg-central.eu/Content.Node/TalkNET.html)
URSA MAJOR Neo (UMneo)

Il progetto URSA MAJOR Neo (UMneo) prosegue lo sviluppo di servizi ITS per migliorare il traffico merci sulla rete stradale TEN-T lungo i corridoi core CEF RHINE-ALPS e SCANMED, collegando i porti del mare del Nord, la regione del Reno e della Ruhr, le aree metropolitane della Germania meridionale e del nord Italia con i porti mediterranei fino in Sicilia. I partner del progetto a livello europeo provengono da Germania, Italia e Paesi Bassi.

Il miglioramento dei servizi per il traffico merci internazionale lungo i suddetti corridoi è il principale valore aggiunto europeo di UMneo.

UMneo si basa sui risultati dei progetti cofinanziati dall'UE: Ursa Major e Ursa Major 2. Estende la portata del progetto geograficamente espandendo la rete per coprire completamente la parte meridionale del corridoio SCANMED e concettualmente affrontando esplicitamente l'aspetto intermodale del trasporto. Pertanto, il gruppo dei partner (implementing bodies) in UMneo è stato ampliato per includere i nodi urbani, ed in particolare operatori portuali ed operatori di hub ferroviari.

Consorzio ZAILOG sarà coinvolto in un caso di studio reale dove saranno svolte le seguenti attività:
- Sviluppo di un sistema informativo sul traffico stradale e ferroviario
- Nuovo layout di un area di parcheggio per i camion
- Innovativa interfaccia tra gli operatori terminalistici e gli MTO
- Sviluppo di collegamenti multimodali